President Trump and his administration have crafted a powerful & revolutionary Trade Deal with China and signed the Phase 1 Portion prior to beginning negotiations for Phase 2.  I copied this material primarily from a post at WolfMoon's Q-Tree, an offshoot of The Conservative Treehouse.  There are links to the details of the deal at the original post, found here:
https://wqth.wordpress.com/2020/01/15/usa-china-phase-1-china-deal-signing/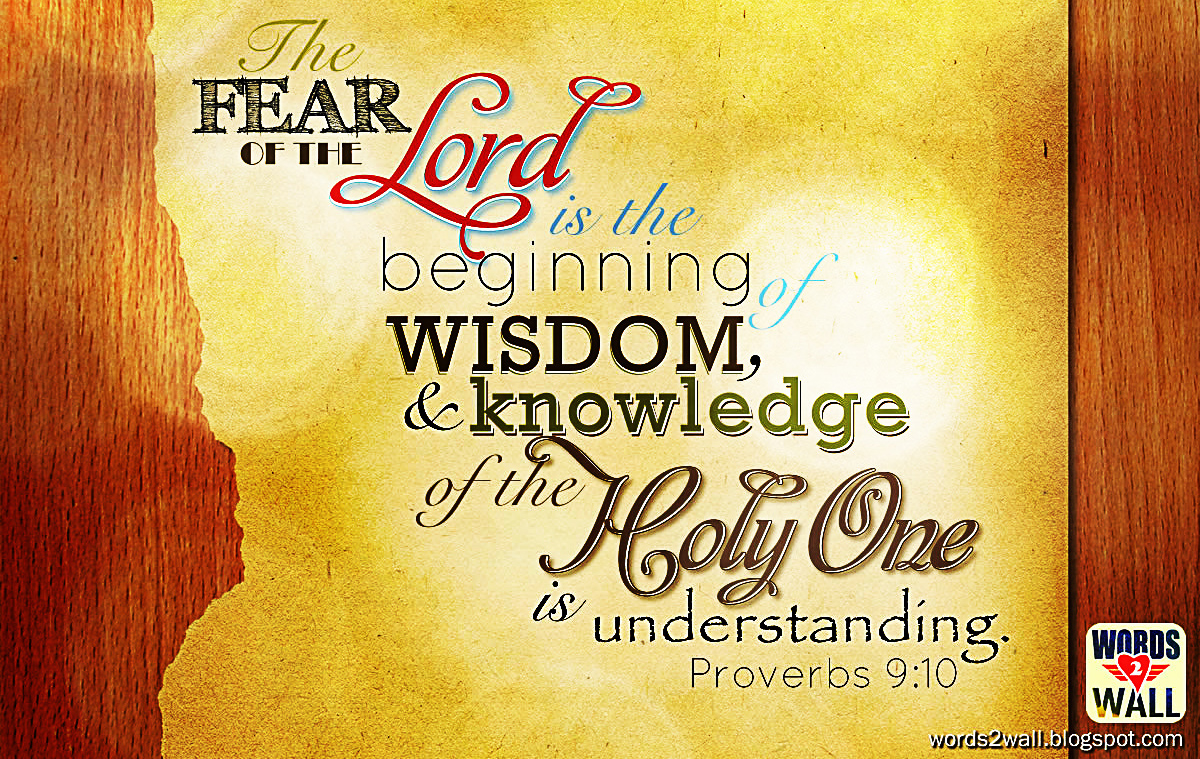 These remarks were by President Trump, unless otherwise attributed.  He gave a lengthy "shout-out" session to many attendees from government, business, & diplomacy.  He is very much an encourager by nature, in my opinion, and this shows in the many warm & personal remarks he shared as he acknowledged so many valuable people.  Emphasis added below is my own perspective…
"So, for decades, American workers, farmers, ranchers, manufacturers, and innovators have been hurt by the unfair trade with China. Forced technology transfer and intellectual property theft have been huge problems. Since China joined the World Trade Organization two decades ago, we have racked up nearly $5 trillion — the Vice Premier, I hope he's not listening to this — (laughter) — in trade deficits, lost millions and millions of manufacturing jobs, and saw tens of thousands of factories close. And that had to do, also, with Mexico, and, to an extent, Canada.
What they did to this country with trade and trade deals — NAFTA. We had no deal with China. I mean, we had no deal. And it was like just easy pickings.
For years, politicians ran for office, promising action to remedy these practices, only to do nothing but allow them to continue. And it was pillage.
As a candidate for President, I vowed strong action. It's probably the biggest reason why I ran for President, because I saw it for so many years. And I said, "How come nobody is doing something about it?" In the meantime, immigration, and building our military — also important. But that's probably the biggest reason.
In June of 2016, in the great state of Pennsylvania, I promised that I would use every lawful presidential power to protect Americans from unfair trade and unfair trade practices. Unlike those who came before me, I kept my promise. They didn't promise too hard but — (applause) — they didn't do anything. And I actually think I more than kept my promise.
Now our efforts have yielded a transformative deal that will bring tremendous benefits to both countries. We have a great relationship with China, we have a great relationship with the leadership of China, and China fully understands that there has to be a certain reciprocity. There has to be. It cannot continue like this. It would be dangerous for it to continue like it was.
The agreement we signed today includes groundbreaking provisions in an area of critical importance to the United States: protecting intellectual property. So the deal you're seeing today is a much bigger deal than — we have it very much guarded. They asked one of our Democratic — Cryin' Chuck Schumer — "What do you think of the deal?" — two weeks ago. He had no idea what the deal was. Never saw the deal; it's totally guarded.
"I don't like it. I don't like the deal," he said. "Well, have you seen it?" "Yeah, I think I know what…" "Well, why don't you like it?" "Well, they took the tariffs off." Actually, we didn't. He didn't know anything about the deal. He just said exactly what probably you should say, as a politician. "How do you like the deal?" "I don't like the deal." "Do you know the deal?" "Uh, uh, sort of." He never saw the deal. He knew nothing about it. He would love the deal, but he can't say it, because he's on the other party. But maybe Patrick would do the same thing, right?
But you know what? I would say that you shouldn't. This is an unbelievable deal for the United States. And, ultimately, it's a great deal for both countries. And it's going to also lead to even a more stable peace throughout the world.
China is helping us with North Korea. China is helping us with a lot of the things that they can be helping us with — which you don't see in a deal, but they have been very, very helpful with respect to Kim Jong Un, who has great respect for President Xi.
And it's all a very, very beautiful game of chess, or a game of poker, or — I can't use the word "checkers" because it's far greater than any checker game that I've ever seen. But it's a very beautiful mosaic."
…
"China has also pledged firm action to confront pirated and counterfeit goods, which is a big problem for many of the people in the room — the counterfeiting. We'll make sure that this happens, and we have very, very strong protection.
In addition, the agreement addresses forced technology transfer policies that can require companies to give away their know-how and trade secrets. So now, when Boeing has some work done over in China or wants to sell planes over in China, they don't have to give up every single thing that they've ever — you know, that they've worked so hard to — to develop and to come up with. Are you guys hearing that? You don't have to give up anything anymore. Just be strong. Just be strong. Don't let it happen. But you don't have to do that.
It was a terrible — it was a terrible situation going on there. And a lot of it was because our co- — our companies, I have to say this, were very weak. You were very weak. You gave up things that you didn't have to give up. But now, legally, you don't have to give them up.
Under this deal, transfers and licensing of technology will be based on market terms that are fully voluntary and reflect mutual agreement.
Phase one will also see China greatly expand imports of the — to the United States. We want to buy a lot of their product inexpensively."
…
"One of the other things I have to say is that protection of intellectual property — we have very strong protection of intellectual property. A lot of people thought this deal was just a simple deal for — the farmers are going to get $50 billion. Remember I said, Lindsey, they have to go out and buy larger tractors?
China was doing $16 billion with the farmers. And they stopped. Why not? You know, they're in a negotiation. So our people agreed to $20 [billion], and I said, "No, make it $50 [billion]. What difference does it make? Make it $50 [billion]." They say, "Sir, our farmers can't produce that much." I said, "I love our farmers. Let them tell me they can't do it." And I said, "Tell them to go out and buy a larger tractor. Buy a little more land." But they'll be able to do it. I have no doubt they'll be able to do it. (Applause.)
So, the other thing that I think we have is the currency devaluation standards. We have a very strong standard for currency devaluation. And, in all due respect, China was one of the greats in history at doing that, and we're going to work on it together. But currency devaluation will now have some very, very strong restrictions and very powerful restrictions. And we have just full — again, the word — one of the strongest things we have: total and full enforceability. And you know what that means: total, full enforceability on all of this.
So, the agreement tears down major market barriers for U.S. food and agricultural exports. China will now welcome American beef and pork, poultry, seafood, rice, dairy, infant formula, animal feed, biotechnology, and much, much more. Because frankly, you know, they were not doing things that they were supposed to be. And that's okay. Because now they will. The deal will also benefit energy, manufacturing services, and all sectors of the economy.
And I will say this: This deal — again, they thought it was a 50-billion-dollar agricultural deal. Now it's much more than $200 billion, of which 50 is agricultural. But the rest is in all of the other things that we just discussed, especially for financial. And you should really look at it. And you have a free pass. And you don't have to worry about the 49 percent where you can't own, because you're going to be able to own now. And you're not going to have to take partners that are forced upon you. It's an incredible deal from that standpoint, too.
We're delighted that the Chinese consumers will now enjoy the greater access to the best products on Earth — those made, grown, and raised right here in the USA."
…
"With this signing, we mark more than just an agreement; we mark a sea change in international trade. At long last, Americans have a government that puts them first at the negotiating table. First in trade. First in every deal, every decision, and every action we take with incredible enforceability.
As we move on to phase two, I look forward to continuing to forge a future of greater harmony, prosperity, and, really, commerce — commerce and — far beyond commerce, between the United States and China. This is something that — far beyond even this deal — it's going to lead to a even stronger world peace.
We now have — we now have a big investment in each other and in getting along with each other. And this deal is phase one. We'll probably be able to conclude it with phase two. We don't expect to have a phase three. But it's something that we all want to get done, and it'll be a tremendously big deal. This is something that's going to be so special, however, to our manufacturers, our farmers, our bankers, our service people. Nobody has ever seen anything like it. This is the biggest deal there is anywhere in the world, by far. And that's good."
Vice Premier Liu speaks through an interpreter:
"President Xi Jinping points out that there are a thousand reasons to make China-U.S. relations succeed and not a single one to let it fail. We must seek common ground while putting aside differences and find a path toward win-win cooperation. This has important implications for China, the United States, and the world at large.
It has been, and will continue need to be, proved that we both stand to gain from cooperation and lose from confrontation. Cooperation is the only right choice. We need to act in the overall interest of world peace and development and shared future of humanity, pursue equal consultation with mutual respect, and take forward China-U.S. relations based on coordination, cooperation, and stability, and fulfill the great historic mission that we shoulder together.
While I see many visionary people here in the audience who have made an important contribution to the sound development of China-U.S. relations, please accept my most sincere appreciation. (Applause.)
The Lunar Chinese New Year is coming soon. I extend season's greetings to you. I wish you good health and all the success. Again, thank you very much, President Trump, and thank you all. (Applause.)"
The original post where I found the verbiage is from this link:
via USA China Phase 1 China Deal Signing.
I copied the scriptures from a Bing.com image search for "scripture wisdom" & the other images from a few Conservative Treehouse posts:
https://theconservativetreehouse.com/2020/01/15/president-trump-participates-in-historic-u-s-china-phase-one-trade-agreement-signing-ceremony/
https://theconservativetreehouse.com/2020/01/15/nec-director-larry-kudlow-discusses-implications-of-u-s-china-trade-deal/
https://theconservativetreehouse.com/2020/01/15/president-trump-and-vice-premier-liu-deliver-remarks-during-luncheon-celebrating-u-s-china-trade-agreement-video-and-transcript/