This week making soup has been a family affair around our house.  Earlier our daughter Clarissa decided to make Great (White–her name for them) Northern Bean Soup.  She soaked the dried beans overnight & then cooked them for many hours on top of the stove.  She drained them & divided the beans, reserving the liquid & used half the beans to make some type of veggie bean soup.  She added the reserved liquid to her half of the beans & various veggies, including carrots & a bag of frozen spinach, to make a beautiful looking but somewhat flavor-lacking fall soup.
Well I already had saved the water from making mashed potatoes a few days back so there was about 8 cups of rosemary-potato water in a convenient pot in the fridge.  We need to hit the store soon so I was making do with what could be scrounged around here for this "pig (out?) soup" attempt.
Last night my son Brandon came home late after work & tucked into some leftover grilled pork loin & I asked him to save a piece or two for the soup pot–he left Two!  Late yesterday my son Josiah & I headed to my parents' house to watch the taped version of the Michigan vs. Penn State football game that my dad had situated.  Michael was considering coming to watch the Michigan game but our son Nathaniel & daughter-in-law Tara stopped by to show off their hunting attire bounty from a Cabela's store run & he was so tired from the day's work he decided to stay home.  Before departing their home (after a very fine Michigan victory!!!) I asked my mom if she might have an onion I could borrow for my soup pot & she spared me 2!  She also had served up a very fine Chicken Chili to J & I which recipe I hope to share another time…
Anyway today my husband Michael & our twins, B & J, have been finishing up a re-shingling job on the front of our roof.  This made it the perfect day to get busy on that "pig (out?) soup" I'd been planning.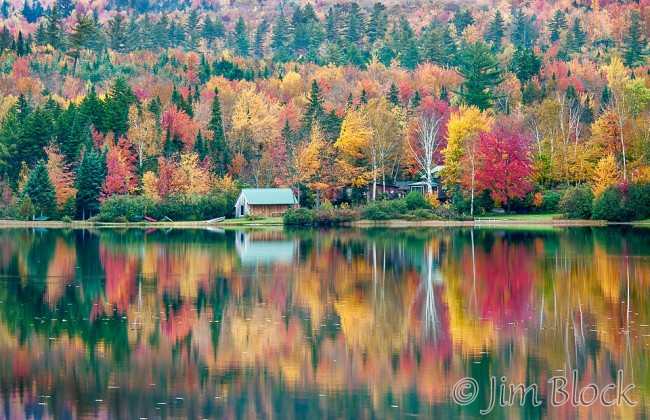 Starting with the pot of rosemary-potato water I added the reserved beans from Clarissa's previous cooking endeavor.  While that was coming to a boil I chopped the onions from Mom & smashed a couple cloves of garlic Clarissa hadn't used when making her soup a couple of days ago.  I then peeled the remaining garlic cloves from a partially used head of garlic (is that the right term?), smashed & chopped them & added them to the frying pan.  I chopped up 7 slices of thick sliced bacon & fried the onions, garlic, & bacon in a frying pan.  I added about a quarter of this mixture to the remainder of Clarissa's soup to facilitate its flavor enhancement.  I then added the remainder of this bacon & aromatic veggies stir fry to the finally boiling pot of beans.
While the frying was happening I thinly sliced & chopped the pork loin.  After removing the bacon concoction from the frying pan I added the pork loin to the remaining bacon grease to fry it up for a bit of extra flavor.  When this chopped pork loin was cooking I seasoned it with some garlic salt & pepper.  When Michael had originally grilled the pork he'd seasoned it with either Italian dressing or with Cavender's Greek seasoning salt (a glorious spice combo that goes with so many things!)…I added this browned meat to the soup pot & then ladled some of the broth back into the frying pan to "deglaze" what had adhered during the browning process.  I also added some broth to the container the pork loin had been in to get the residue flavor & juices for the soup & used that liquid to continue to deglaze the frying pan.  Using about 1/2 cup of tap water in the pork container in the microwave let the remaining juices/flavors get captured to finalize the deglazing of the frying pan.  I used a rubber spatula on all the surfaces to get as much flavor as possible into the soup pot.
Well, this concoction has been simmering on the stove all day the guys have just about wrapped up the roof project.  Clarissa has been out of town all weekend on a Retreat ("Compelling") with her InterVarsity Christian Fellowship peers from U of M Dearborn & Henry Ford College.  Fortunately her recently acquired vehicle, a mid '90s Ford Ranger, was available for numerous trips to the hardware store to help facilitate the roofing project.
On breaks between the Lions football game–a dismal & embarrassing loss to the Minnesota Vikings, where our quarterback Matthew Stafford was sacked Ten Times–& checking on the roofing project & the guys, I started looking up online Northern Bean Soup recipes for some ideas on how I wanted to season the pot.  I usually make bean soup in the crock pot with a ham bone & lots of ham, onion, garlic, & celery if we have some, so today's "pig (out?) soup" is a slightly different take on what is usually a crowd-pleaser around here.
When Clarissa had cooked up the beans she had created a spice bouquet using an old tea bag, minus the tea, as it's container.  Since she's not here now & I never asked her about all the spices she used I'm not sure which flavors might work best now.  She had mentioned oregano as one spice she'd used–surprisingly to me  [whoops, C came home while I was editing this post & she did Not use oregano, but I'm pretty sure that my mom mentioned it for her chili–sigh!].  Since there was already onion, garlic, & rosemary when I found a couple of bean soup recipes that mentioned oregano I decided to add some to the soup pot.  I also added more garlic salt, freshly ground black pepper, & a liberal amount of dried onion.
So far the beans aren't as soft as I'd prefer, & given things I've read about bean soup it's possible that they might never get to the dissolve into the pot stage like they tend to do when I use the crock pot.  I've been trying to mash some of them in the pot just a bit to get more of that "bean soup" consistency & taste tested the broth a few times.  Overall, it looks about ready to go.  So given two types of pork (bacon & loin) christening this "Pig Soup" seemed apropos.  Adding the "Out?" is in hopes that it ends up being tasty enough to be a bean soup that the family will actually pig out on–we'll see.
Here are a couple of sites that were helpful in the development of this experimental & thrifty (as in using what's around, or borrowed, judiciously to make up a "decent" pot of) soup:
https://harvesttotable.com/how-to-make-dried-bean-soup-with-no-recipe/
This one probably has the best overall suggestions for someone who is new to using dried beans to make a soup & gives multiple options for how to achieve a decent soup…
https://oureverydaylife.com/kind-seasoning-put-white-bean-soup-38068.html
As the name implies, this site focuses on the seasoning side of bean soup…
https://www.myrecipes.com/recipe/north-woods-bean-soup
The North Woods aspect of the name here drew me, especially since it's hunting season around here & the North Woods are like a second home to the hunters in the family.  This also used a sausage in it & since we had some kielbasa in the fridge I wanted to consider if that was a direction to take the current pot of creative soup…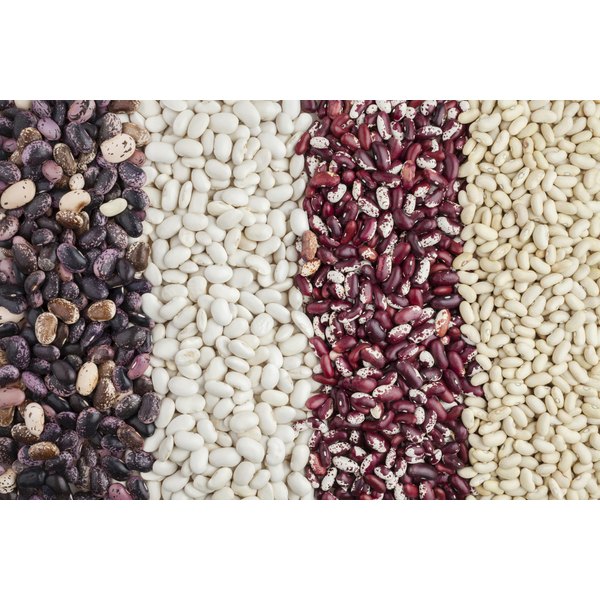 https://oureverydaylife.com/444938-how-to-make-the-best-great-northern-bean-soup.html
This site gives very quick info on making bean soup for people who might not want to take the time to process the more thorough info in the harvesttotable site above…
https://www.foodandwine.com/recipes/white-bean-soup-bacon-and-herbs
This one creates a more broth based soup than I wanted but since it used bacon & spices was intriguing for the creative side of this soup-ful(l!) endeavor…
https://www.myrecipes.com/recipe/great-northern-bean-soup
This one mentioned oregano which helped solidify that choice to add to my current pot.  Since cilantro was also used I wanted to consider it due to a decent supply of cilantro in our fridge.  I chose not to go the cilantro route, for we usually use it for home-made salsa & wasn't sure it would be the right flavor note for the current soup…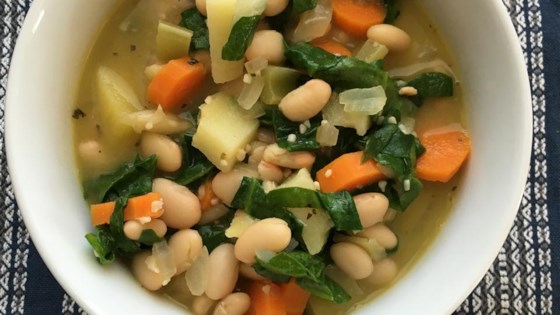 https://www.allrecipes.com/recipe/235057/great-northern-bean-soup/
This final site, which featured potatoes prominently, made me feel "better" about deciding to use the rosemary-potato water for this bean soup, for I'd originally intended to use it for a more chicken based soup…
Well I hope you are enjoying Fall & the harvest bounty that abounds.  Let me know if this post may have inspired you to your own soupish creation!
Here's my approximate ingredient list for
Pig (Out?) Soup
8-10 cups broth, in this case rosemary seasoned potato water
5-6 cups Great Northern Beans
1 cup chopped onion, fried w/bacon
dozen cloves of garlic, smashed & chopped then fried w/bacon
1/2 pound of bacon chopped & fried to nearly crispy
1/2 pound of grilled pork loin, thinly sliced & chopped then fried in bacon grease
dried onion (I used ~1/4 cup?)
garlic salt
freshly ground black pepper
oregano (I used ~1/2 teaspoon?)
Several recipes from the sites noted above use canned beans, which would make the cooking process much easier.  I used what I had on hand in a way that I thought would best flavor the soup thus created.  This pot of soup has been simmering for hours with occasional stirring to avoid sticking to the bottom of the pan.  Seasonings are to your taste…Enjoy!
Verdict:  This soup isn't too bad!  It turns out to be a little salty for my taste, but my husband didn't mind.  The major draw back was that the fatty parts of the bacon added got kind of slimy.  If I were to do this "same" recipe again when chopping up the bacon I'd first cut off most of the fatty part in strips.  Those fatty strips would still go in the frying pan, but they wouldn't get transferred to the soup pot.  If I had celery that would have been a nice addition to this soup.  Finely chopped carrot would also be good.  I wish the beans got to the mushy state so cooking them differently from the outset may have been key (or using canned beans).  Both my husband & I gave it 4 out of 5 stars!  Perhaps there will be more to add after the kids have some Pig Out Soup!
Blessings to All!